Tips To Increase Email Open and Click-Through Rates
August 13, 2021
[ctct form="91122" show_title="true"]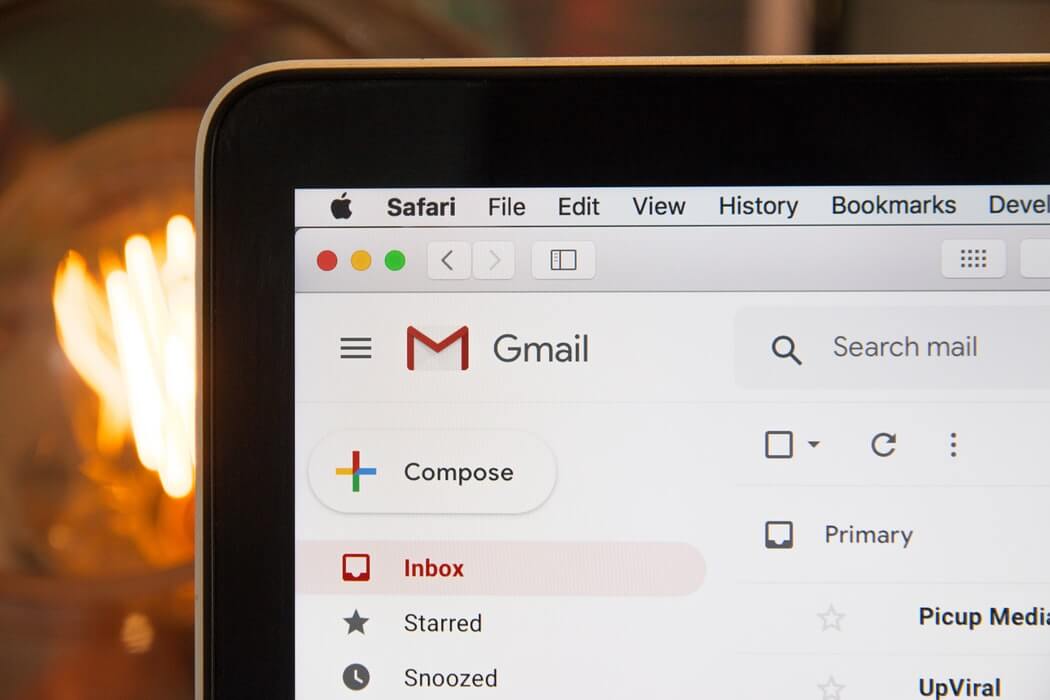 Tips to Increase Email Open and Click-Through Rates
When's the last time you went an entire day without checking your inbox? Uh, probably never. It's one of our daily habits, just like scrolling social media. Everyone checks their email. But there's a difference between people scanning their email and actually reading it.
So if you're a business wanting to grow your email marketing, the key question is: "How do I get people to stop and open my emails? We've got you covered. Here are some tips to increase email open and click rates:
1) Subject line
This is where the magic happens. If you don't grab 'em with an intriguing line, expect a quick delete. Stuff your subject lines with curiosity, questions, and urgency.
Smart tip: Use the word "this" to stoke the mystery. Example: "You won't believe this picture!"
2) Preview line
Writers often overlook the preview line to their peril. It's what the reader sees before they open the full email. Use it to your advantage and draw people in like a magnet.
Smart tip: Ask a question within the first line. Example: "Mary, do you need new summer styles?"
3) Segmentation
Place your audience in different "segments" and watch the positive impact on your open rates. Segments can include potential customers, new customers, existing customers, men, women, and geographical info. Imagination is your only limit.
Smart tip: Cater your email content to the unique segment. If it's a potential customer, offer a first-time promotion. For an existing customer, send a discount code.
4) Resend to unopens
Believe it or not, sometimes people won't open your email masterpiece. How dare they? But all isn't lost. Resend the same content a couple of days later. This strategy alone can grow your open rates.
Smart tip: Change the subject line for the resend. At the top of your email explain, "I want to make sure you didn't miss this…"
5) Time and day
Choosing the best time and day depends on your target market and industry. This requires trial and error. Watch your open rates closely and adjust accordingly. Research shows Tuesday is one of the best days for email opens. Who knew?
Smart tip: Weekdays after lunch are optimal times for opens.
6) Brand personality
People buy from people, not from corporations. Avoid formal business-speak. The more personal you make your content, the better. Find your personality and stay consistent. Some brands are serious, some are funny, some are edgy. Which is yours?
Smart tip: Use conjunctions to make a better connection. Instead of "You will love our product" say "You'll love our product!"
7) Education and entertainment value
People like learning, but they also want to be entertained. Find the balance. When you weave both together, you've struck marketing gold.
Smart tip: Add humor, gifs, and/or stories to your content. Teach readers in memorable ways.
8) Use sales pitches sparingly
Yes, you need to make sales, but avoid making your emails sound 'salesy.' Answer customer questions with simple explanations and call-to-actions. When you must send a heavy sales promotion, aim for one out of every four emails, at most.
Smart tip: When you provide great content to readers, they'll read your sales copy when it comes along.
9) Go easy on the pictures
According to industry recommendations, plain text emails generate higher open rates. Why? They resemble the kind we send to friends. Too many graphics increase load time, look too corporate, and can trigger a junk folder visit.
Smart tip: Focus on other ways to make your content stick out — bullet points, headers, and bolding.
10) Frequency for your audience
How often should you send emails? It depends on your industry and audience. The key factor is the helpfulness of your emails. But even the best ones are ignored if they come too fast.
Smart tip: Start with an email once every week or two. You can change the frequency as you study the analytics.
Need more tips to increase email open and click-through rates? Need help with your email marketing? Doing it correctly takes a lot of time and effort. Over the years, we've helped many businesses grow their revenue through email. The Spin Modern Email packages are fully customizable and will help you accomplish your business goals.
If you'd like more tips to increase email open and click-through rates or want more info on our email marketing service, let us know! Get in touch with us for a FREE consultation. Call us at 757-772-8523.
[ctct form="91122" show_title="true"]
If you knew these 143 people, then they'd tell you to call us, one of the top Virginia Beach SEO Company!