15 Social Media Marketing FAQs
July 12, 2021
[ctct form="91122" show_title="true"]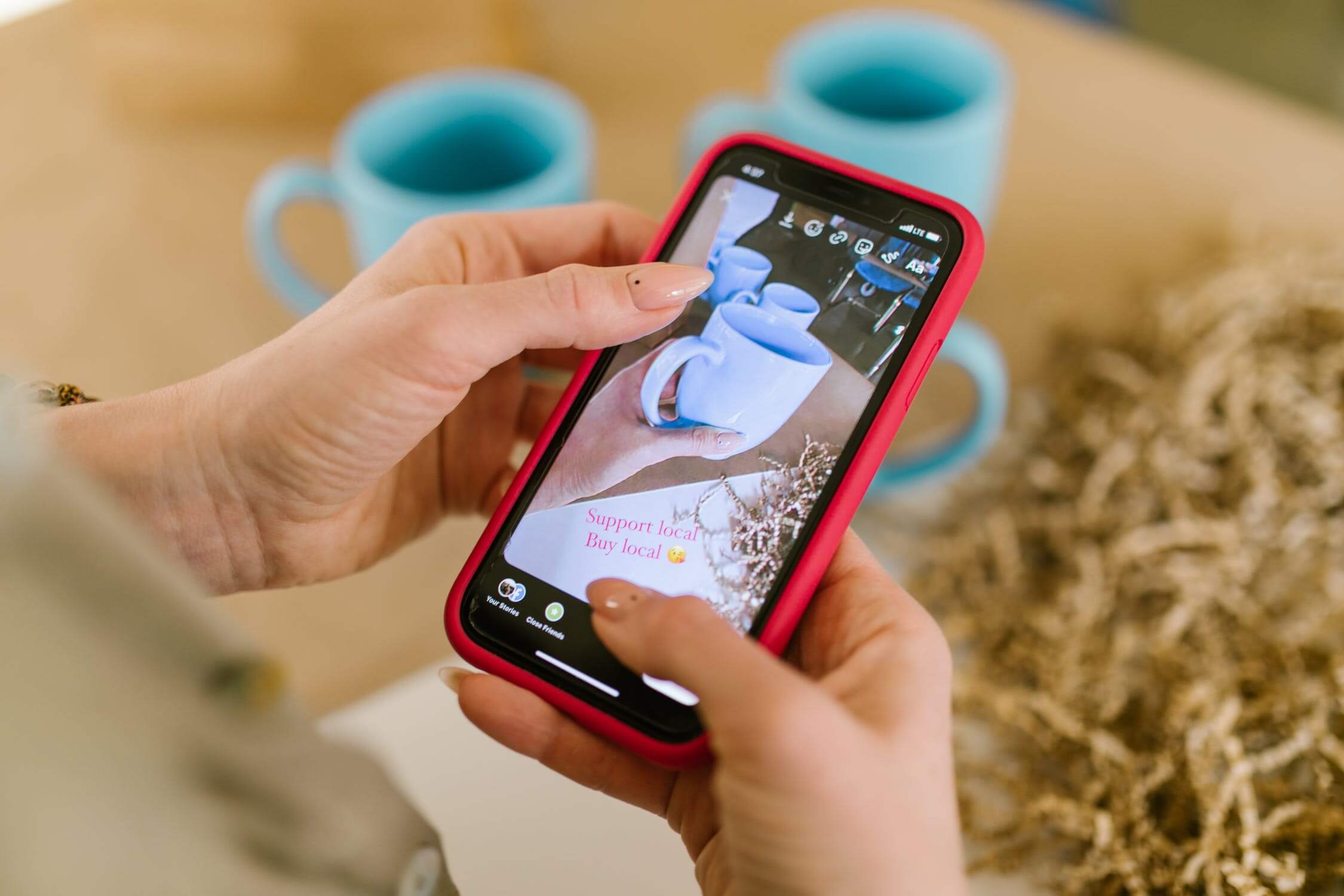 15 Social Media Marketing FAQs
Social media has become a vital part of our daily lives. And companies who make the best use of these channels find they engage new customers and retain existing ones. But how do you make sure your social media marketing is on point?
We've compiled this list of common social media marketing questions to help you put together your strategy and reach your target audience.
1) Should I Be Marketing on Social Media?
In today's digital world, there are few brands that won't benefit from a social media presence. Your customers will expect you to be on at least one social media platform in the same way that they expect you to have a website.
Over 55% of the world's population uses social media, including 81% of Americans. If your company isn't marketing on social media, you're missing an opportunity to engage that huge audience.
2) Which Social Media Platform Is Right for My Brand?
This will depend on the nature of your business. Each social media platform has its own unique feel and audience, so some will fit your brand better than others. Look at where your target audience hangs out and plan your social media marketing accordingly.
B2B companies will likely want a presence on LinkedIn. Those targeting older customers might do best on Facebook, while the under-30s embrace a wider range of channels, including SnapChat, Twitter, and TikTok. Millennials often use Instagram, in addition to other platforms[1].
3) Does Social Media Marketing Cost Money?
You can create social media profiles and post for free. But even this form of social media marketing, known as organic, requires staff time. Marketing on social media can be a low-cost way to grow your audience, but it isn't free.
Some platforms also limit the organic reach of businesses. Facebook is notorious for this, but other social media sites are going the same way. It's increasingly common to need to pay for advertising to gain traction on social media.
4) What Should I Post on Social Media?
The key to doing well on social media is to strike a good balance between promotional posts and sharing valuable content. Your followers won't stay engaged if you are constantly trying to sell something to them.
The best content offers additional value to your audience. That could be education or entertainment, or a mix of both. Just make sure it is relevant to your brand. When you do post promotional content, make it a soft sell unless you are using paid-for advertising.
5) How Do I Grow My Social Media Following?
Growing your audience on social media can take time and there's no quick fix. But you'll do best if you:
Post consistently
Respond to comments and DMs
Encourage engagement (e.g., through polls, quizzes, question boxes, and asking people to like/share/comment)
Use the full range of posting options, including feed posts, stories, videos, and images
Use relevant hashtags
Follow and comment on similar accounts
Run giveaways and competitions
Add follow buttons to your website and email marketing
6) How Do I Measure My ROI from Social Media Marketing?
First, set some goals for your social media marketing. Obviously, we all want to attract new customers, but social media is often about growing brand awareness and generating leads, rather than a hard sell.
Once your goals are set, regularly monitor the KPIs that help you assess your performance. Some options include:
Follower growth rate
Engagement rate
Click-through rate
Website traffic
Sales
Leads generated
Email subscribers
7) Should I Pay to Advertise on Social Media?
You don't have to do paid advertising to market on social media, especially if your brand already has an established presence and an engaged following.
But it is becoming increasingly difficult to reach people organically via social media. If you aren't seeing the response you'd like, it might be worth experimenting with some paid social media ads. The conversion rate is often high too, making it worth the cost.
8) Should I Work with Social Media Influencers?
Influencers put a lot of time and energy into creating beautiful, valuable content for their followers. Working with them means you can take advantage of their expertise and their engaged audience.
80% of marketers say working with influencers is an effective marketing strategy. But it does come at a cost. Influencers rely on brand partnerships for their income, and few will work for product alone, especially if they have a reasonable following.
If you are considering working with influencers, be sure to find people who fit your brand and target audience.
9) How Much Time Should I Spend Marketing on Social Media?
Social media marketing is a time-consuming activity and can be a full-time role in larger companies.
Even smaller brands should expect to spend an hour or two each day on social media marketing. This isn't only creating content but also engaging with your followers, replying to messages and comments, and evaluating your approach.
10) Should I Use a Scheduling Tool for Social Media?
Scheduling tools can help you save time and manage your social media marketing more easily. Most will let you manage all your social media profiles from one place, as well as scheduling posts in advance. Some even offer a free plan to get you started.
11) What Is the Purpose of Marketing on Social Media?
Social media can bring you new customers directly. But it is often used to grow brand awareness and keep existing customers engaged. If you are thinking in terms of your sales funnel, social media will likely sit near the top in the awareness/interest stage.
12) Should I Be Using Video on Social Media?
While they take longer to produce than a static image, posting videos on social media is becoming a necessary part of using these channels successfully.
YouTube is now one of the most popular social media channels, with an appeal that spans all ages. And the launch of TikTok and the introduction of Instagram's reels demonstrate the growing trend for video.
13) How Do I Convert Social Media Followers into Customers?
Unfortunately, there isn't a one-size-fits-all strategy that will reliably convert social media followers into customers. You'll need to test different ideas and monitor the response from your audience to discover what works best for your brand.
Don't forget to take a look at your competitors. When you see what strategies work best for them, you can start to adapt them to your own brand.
14) How Should I Deal with Negativity on Social Media?
Not all engagement on social media is positive. You'll inevitably get the occasional complaint, snarky comment, or negative feedback.
Firstly, don't stop posting on social media just because you are worried about negativity. It can be hard to deal with, but one or two dissatisfied people shouldn't upset your whole marketing strategy.
When negative comments do occur, stay polite and friendly. Respond as soon as you can but try to move the conversation to email or direct message instead of continuing to exchange comments publicly.
15) What Mistakes Should I Avoid in Social Media Marketing?
Inconsistent posting is one of the biggest mistakes in social media marketing. It is better to be on fewer social media channels and post regularly than be on all of them and spread yourself too thin.
Another mistake is not responding to comments. Social media is a conversation, so you'll need to make time to reply to your followers.
And a third is trying to sell to your followers without offering them any other form of engagement. You'll soon lose people if they feel like you only see them as a dollar sign.
If you need more tips or help growing your social media presence, let us know! You can learn more about our social media services here. 
---
[1] https://www.pewresearch.org/internet/2021/04/07/social-media-use-in-2021/
[ctct form="91122" show_title="true"]
If you knew these 143 people, then they'd tell you to call us, one of the top Virginia Beach SEO Company!